Raymond Burley guitar - eagerly awaited appearance
Wyvern Theatre, Swindon, Wednesday March 21st, 1.05 - 2pm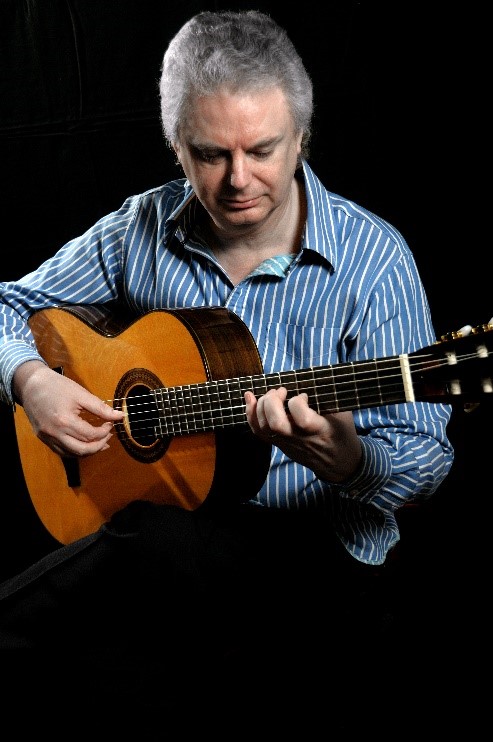 Already well-known in Swindon, both as artist and teacher, Raymond Burley's sudden illness on the day he was due to play at the Wyvern Theatre in November 2015 left many regretting his absence. The wait is over now as Raymond will bring an impressive programme to the Wyvern Theatre in March.
Raymond is one of Britain's most experienced classical guitarists, having performed solo concerts, concertos, film scores, radio and television. He has worked with an eclectic range of artists from mixed programmes of poetry and music with the legendary actress Dame Peggy Ashcroft to giants of the rock scene Rick Wakeman and Gordon Giltrap.
His impressive programme for the Swindon Recital Series includes works by Scarlatti, Lutoslawski, Barrios and Regondi as well as the same Chaconne by J S Bach that Michael Bochmann (solo violin) played in October, allowing for an interesting comparison.
'Raymond Burley provided a program that was filled with mastery and was played with the skill a great performer takes to bring the true essence of the pieces to an audience.' (Naples Daily News USA)
The concert takes place at the Wyvern Theatre, Swindon, on
Wednesday March 21st 2018, 1.05 - 2pm. Tickets are £6,
accompanied children 14 and under admitted free.
Raymond Burley
is one of Britain's most experienced guitarists having performed solo concerts, concertos, on film scores, radio, and television and in virtually every possible guitar ensemble combination. As a soloist he has toured extensively throughout the UK, Europe, the USA, South America, Canada and the Far East and has appeared many times at London's Wigmore Hall, the South Bank Centre's Purcell Room, and Birmingham's Symphony Hall. Raymond has been featured on BBC Radio and worked with many of England's foremost orchestras including the BBC Symphony, the Philharmonia, the English Chamber Orchestra and the Royal Philharmonic.
---
Paul Turner piano - famous classics
Wyvern Theatre, Swindon, Wednesday April 25th, 1.05 - 2pm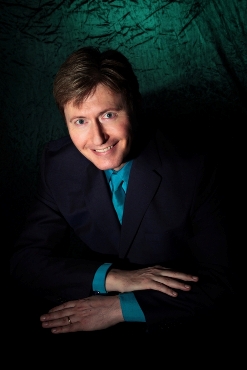 The 2017/18 Series ends as it began with a piano recital by Paul Turner, Founder and Artistic Director of the Swindon Recital Series, but whilst in September he performed at the Arts Centre and focused on one composer (Chopin) here he is bringing us some famous classics by several different composers.
Schumann
was assured by his teacher that he could become the finest pianist in Europe but when a hand injury ended this dream he turned to composition. Papillons (Butterflies) was only his second published composition and the sense of airiness and flight suggested by the title is borne out by the music.
Grieg
lived in a summer villa near Bergen for 20 years and wrote Wedding Day at Troldhaugen to commemorate his own silver wedding anniversary.
Haydn's
lyrical and playful Sonata in C major was composed during his second visit to London for Therese Jansen, a leading pianist of the day.
J
S Bach
has been a featured composer through the Lunchtime Concerts. His extraordinary Chromatic Fantasia and Fugue is one of his best-known works, an extravagant work of virtuosity, large, sprawling and emotional and an exhilarating end both to a very attractive programme and to a Lunchtime season that opened with Michael Bochmann's unaccompanied Bach programme back in October.
'Mr Turner's immense technique and superb judgement embellished the proceedings no end' (Yorkshire Post - Wigmore Hall)
Paul Turner will perform at the Wyvern Theatre, Swindon, on Wednesday April 25th 2018, 1.05 - 2pm. Tickets are £6, accompanied children 14 and under admitted free.
This concert is supported by
Paul Turner
is an Honours graduate and an elected Associate of the Royal Academy of Music where his many prizes and awards culminated in the Queen's Commendation for Excellence and the Peter Pears Accompaniment Prize. An experienced recitalist he has appeared at London's leading venues and major UK festivals. He has given concerts in Europe and South America and worked with eminent singers and instrumentalists.
"For his part, Turner offered…intricate piano writing rendered with exemplary clarity and poise" (Richard Whitehouse - St. Johns Smith Square)